Our free ASP.NET search engine for web applications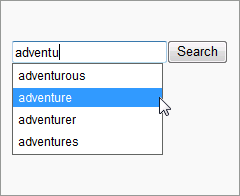 We are very pleased to introduce a new edition to our popular search engine control. The release of SearchUnit Community edition will bring many of the powerful features of SearchUnit to thousands of web applications.
Completely free to use, SearchUnit Community edition provides web developers with a powerful index based search engine that's compatible with all ASP.NET technologies such as MVC, WebForms and Razor.
What you get for free
Unlimited search queries
We do not limit the number of search queries that can be carried out by your end-users.
Index multiple document types
The Community edition will index MS Office documents, HTML, TXT, ASPX and more. PDF indexing is reserved for Lite & Pro users only.
Smart result summary & keyword highlighting
A 'powered-by' link is shown in the Community edition search results.
How to download the Community Edition
Installer
Simply visit our download page and enter your email address to register. You will receive your download link by email. Within a few minutes you can have a fully featured search engine running in your web application.
NuGet
SearchUnit Community edition is also available via NuGet using the Package Manager Console within Visual Studio.
To install SearchUnit Community, run the following command in the Package Manager Console;
PM> Install-Package Keyoti.SearchUnit.Community
How to use it
Please follow the quick-start guides:
For MSI download:
https://keyoti.com/products/search/dotNetWeb/HtmlHelp6/UserGuide/Quick%20Start.htm
For NuGet:
https://keyoti.com/products/search/dotNetWeb/nuget.html
The great thing about SearchUnit is that it is a library, so you can embed it in your applications, and index/search without needing to install servers or databases.
Join the Community
Post questions, ideas and any other feedback on the SearchUnit Community Forum. We really want to know what you're doing with it, if you're having difficulties and what features you'd like.